Description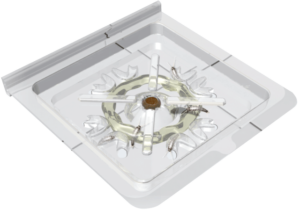 Pro-Pest Silverfish Traps attracts:
Silverfish
Fire Brats
Museum Beetle larvae
Brown Carpet Beetle larvae
Psocoptera
Drugstore Beetles
Our Pro-Pest Silverfish glue trap was designed specifically to entice Silverfish, however it will also attract & capture several other insects (listed above) with similar environmental preferences.  These insects are renowned for damaging wallpaper, books, library and museum collections.
Our unique trap design entices these insects in 3 ways: their love of humidity, a preferred tunneling habit and an inviting food source.  The trap has tunnels on the bottom side to allow protected insect entry and the accumulation of moisture inside the trap.  An individually packaged special food attractant is provided with each trap.   Simply remove the food attractant from protective plastic pouch and insert in the center of the trap, snap trap closed and place on a flat surface. To allow un-inhibited tunneling of insects, be sure not to place trap on carpet.
Effective
No Insecticides
See Product Information & Brochures for more.  See Additional Information for Item numbers.