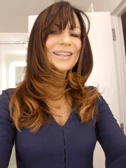 We are pleased to announce Crystal Engle joins our team as our North Central Sales Representative.  Residing in the Columbus, Ohio area, her sales territory will include Illinois, Indiana, Iowa, Kansas, Kentucky, Michigan, Missouri, Ohio, W. Pennsylvania (Pittsburgh), Wisconsin, and West Virginia in the Professional Pest Control and D.I.Y. Industries.
President, Jim Oakes, expressed confidence, saying "Crystal has sales experience and industry knowledge that will be an asset to supporting, strengthening, and growing our distribution and PMP relationships in these states. We are pleased to have Crystal join our team".
You may email Crystal at cryeng@msn.com.