Meet The J. F. Oakes Team

Jim Oakes
President
At the helm with over 50 years experience in the pest control industry, Jim is the founder of JF Oakes Sales and Marketing.  He opened the doors for business in May 1989.   Presently, we are a manufacturer and a master distributor offering many product lines to the professional pest control industry through distribution channels.  
Jim is in charge of new product development and is head of our sales team.
We would not be celebrating 30 years in business this year without Jim's vision and perseverance.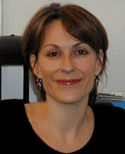 Susan Oakes-Melton
General Manager
Joining the company with Jim, her father, in 1991, Susan covers a wide variety of tasks. She overseas daily operations, software maintenance, warehouse operations, inventory control, purchasing, and digital catalog updates.

Brenda Oakes
Treasurer
Brenda overseas our accounts receivables, accounts payables, credit checks, international wires, and most importantly, payroll. Brenda works 6 days most weeks, coming in on Saturdays to keep everything 'current'. She is always willing to help out where ever she is needed.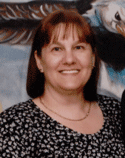 Terri Turner
Marketing Coordinator
Terri is our Marketing Coordinator and she creates the graphics and layouts for our monthly email campaigns that go out to over 10,000 PMPs and our Distributors.  She creates and submits print ads to our industry magazines/publications as well as submits our press releases on new people and new products to keep us all up to date.  Terri has been with JF Oakes for over 21 years and currently works for us from her home office in Boise, Idaho. 

Debbie Horton
Customer Service
Debbie is the friendly voice who usually answers the phone. She gladly helps you find what you need, takes your orders, and processes them. Debbie also processes the many distribution mailings and literature/sample requests and keeps our mailing lists up-to-date. She keeps our outside and independent sales representatives loaded with product information, samples, brochures, catalogs as well as processes monthly commissions. Debbie is the essence of customer service, southern style!

Cindy Fulton
Warehouse Operations Assistant & Shipping Clerk
Cindy is key in the many aspects of warehouse operations; receiving inventory, preparing daily materials for assembly lines, special projects, and most important, daily shipping to get your orders out quickly.  Keeping manufacturing materials at optimal levels throughout the year to ensure a steady supply of products like our line of Pro-Pest Professional Lures and Advantage Flying Insect Traps is at the top of her list of priorities.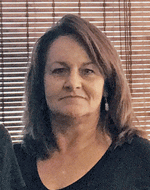 Sandy Morgan
Inside Operations
Sandy wears many hats here at J.F. Oakes.  Her primary functions are in accounts receivables and payables but she keeps our email lists up to date and email campaigns flowing out smoothly to over 10,000 PMPs, sometimes twice a month.  She answers emails and sends out lots and lots of requested samples. She also is the one who updates our facebook page with product promotions and other fun posts.  And in her spare time, fills in when needed in customer service and shipping.   

Stanley Swan
Warehouse Assistant
Stanley is our warehouse assistant, always helping with big orders, special projects and daily operations. Stanley always has a smile on his face and is always ready to help on any project, large or small at both the warehouse and office.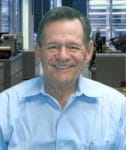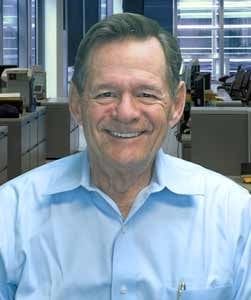 Mike Wiggen
Southeast Sales Manager
Mike Wiggin is the new Southeast sales manager for J.F. Oakes LLC, Yazoo City, Miss. His sales area includes Alabama, Georgia, North Carolina, South Carolina, Richmond and Chesapeake, Va., and East Tennessee.
"We are delighted to welcome Mike to J.F. Oakes," says General Manager Susan Melton. "Mike brings a strong sales background, a wealth of experience and knowledge. He shares our company's values and strong emphasis on customer service." Wiggin, a Navy veteran, is married with two grown sons. He holds a bachelor's degree from the University of North Carolina-Chapel Hill, and a master's degree from Georgia State University. Wiggin also has 35 years in the pest management industry, having worked for Southern Mill Creek Products and Control Solutions Inc.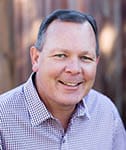 Jeff Dean
Southwest Sales Manager
We are pleased to announce that Jeff Dean has joined the J.F. Oakes sales team as Southwest Sales Manager. Based in San Antonio, he will cover Texas, Oklahoma and Louisiana in the Professional Pest Control, D.I.Y., Lawn & Garden and Animal Health Industries.
Jim Oakes, President, commented, "Jeff is a great fit for our company and this position.  I am confident that his experience and knowledge will be an asset to us and our customers. We are pleased to have him onboard as our Southwest Sales Manager."
Jeff brings over 25 years successful sales experience in the professional pest control industry.  He will be responsible for reaching out to existing customers to make sure their needs are met while developing new customers in the southwest.  Jeff says "I love working with my customers".
Jeff may be reached at 210-819-3478 or jeff.dean@jfoakes.com.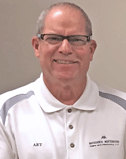 Art Guzman
Northwest Coast Sales Representative
We are pleased to announce Art Guzman will represent J.F. Oakes as our Northwest Coast representative.  Art lives in Nevada and will cover Arizona, California, Idaho, Nevada, Oregon, Utah and Washington in the Professional Pest Control, D.I.Y., and Lawn & Garden Industries.
Jim Oakes, President, commented, "Art has valuable industry knowledge and sales experience fortified with enthusiasm that serves his customers and this industry well.  He is a great asset to our sales efforts and we are pleased to have him join our team."
Art may be reached at 702.577.6382 or email guzzer60@gmail.com
Our History
As a salesman of termite and rodent control products for a major chemical manufacturer
for 26 years, Jim Oakes worked closely with both industry distributors and pest control
companies all over the southeast. Recognizing a need for product lines specifically
designed for the pest control industry, in May 1989, Jim Oakes founded J.F. Oakes
Sales & Marketing.
With his experience and knowledge of termites and treatments, the first lines Jim
introduced were drill bits and spray hoses. Sheffield Masonry Drill Bits was designed
with emphasis on using high quality European steel for durability and a full selection of
shanks, diameters and lengths commonly used by pest control companies. Chemtrol,
now known as Chemoak was designed with consideration to chemical resistance, safety
factors, working pressures, flexibility and ease of use.
Almost 3 decades later, our goal remains to offer innovative products in which pest
control companies can rely upon to meet their specific needs. Today, our product lines
include not only equipment, but encompass a wide range of products: Advantage Flying
Insect and Yellow Jacket Traps, Pro-Pest Professional Lures for Rodents and Nuisance
Wildlife, XLure Pheromone Monitoring Traps for stored product insects & fabric insects,
Pro-Pest and Safestore pheromone traps & kits, Pro-Pest Pantry & Clothes Moth traps,
Pro-Pest Crawling Insect Traps, Pro-Pest Bedbug monitors and more….
J.F.Oakes Sales & Marketing sells our products through distributors in the US, Canada
and Internationally. If you have product questions, need additional information, have a
suggestion or need help finding a product in your area, call us or email us! We are here
to serve you…